FairPrice:
Worth The Trip
Film
Role
Art Direction, Concept, Script
Could grocery shopping be more than just something on your to-do list? When we were riding in the supermarket trolley as kids or picking out ingredients when we grew older. Those trips were more than just errand runs to pick up milk or discounted fruits. We wanted to show that a trip to FairPrice has always been worthwhile in many ways – whether it's a place to bond with loved ones, have conversations with long-serving staff or choose fresh produce to cook up a homemade dish.

On Singapore's National Day, we released a brand film on national television to tell the story of three generations and the memories created at FairPrice, over a family recipe.
The creative messaging "Worth The Trip" was then amplified across different touchpoints — from OOH ads to in-store engagement.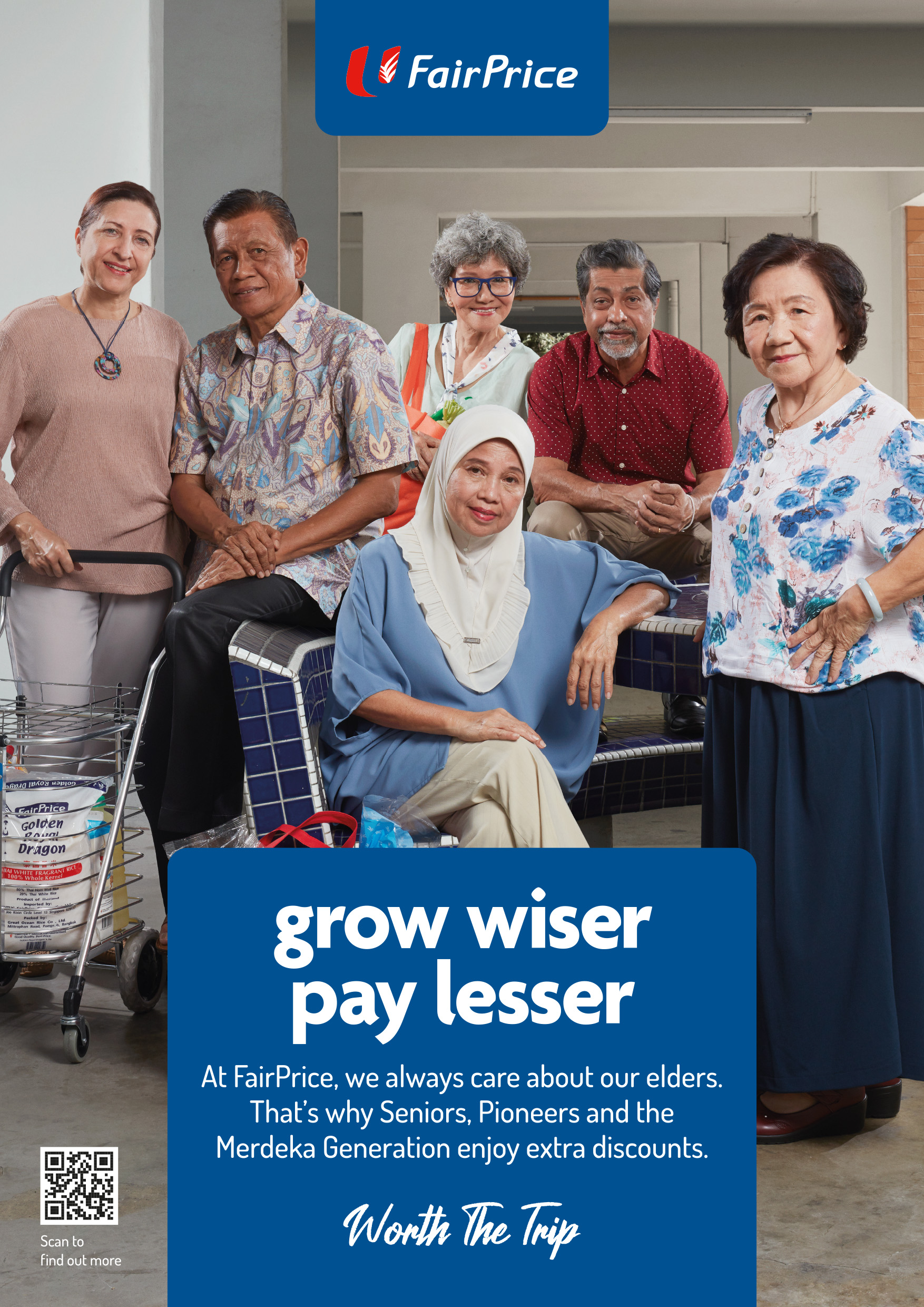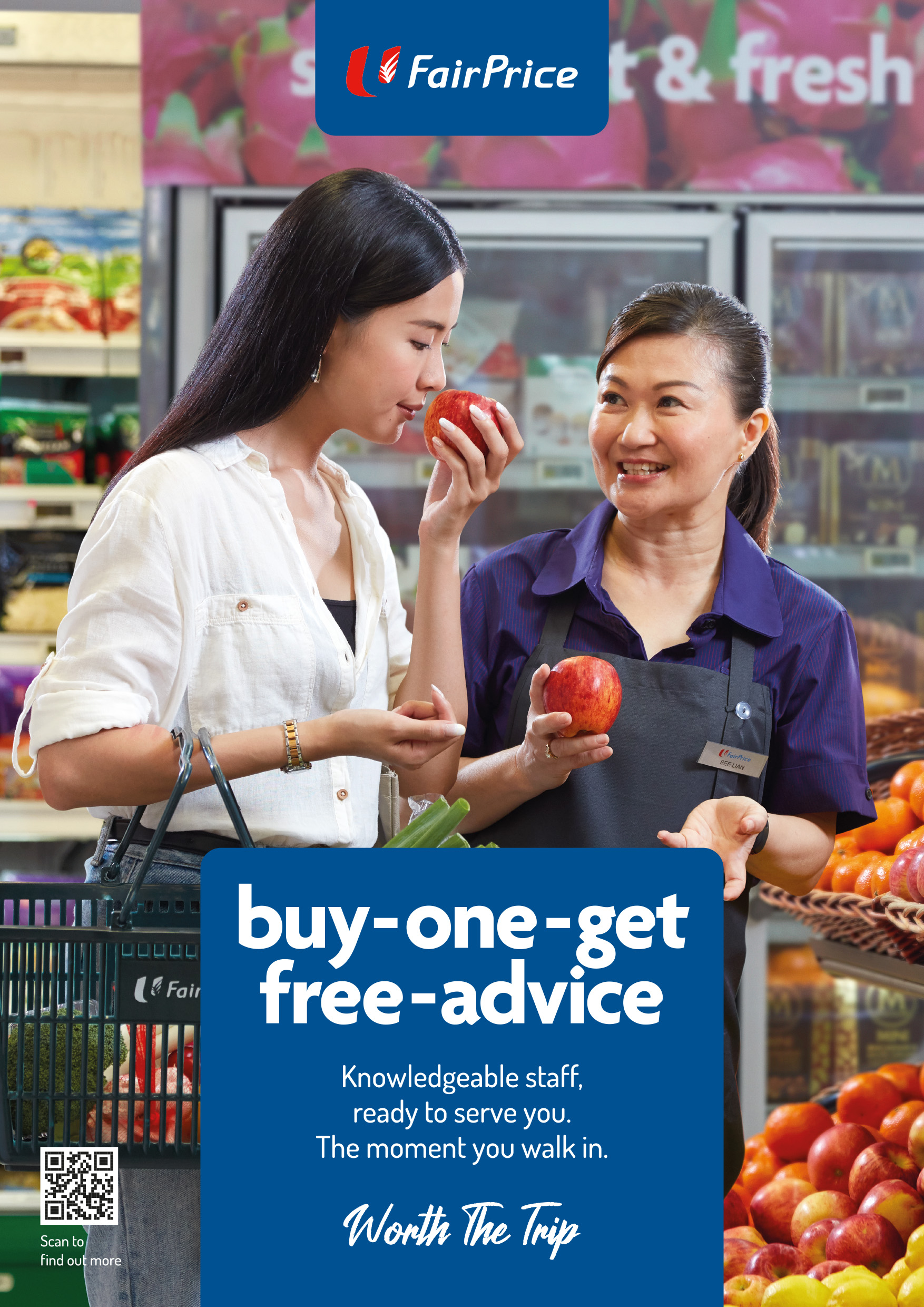 As part of the Worth The Trip campaign, I relooked at FairPrice's in-store and outdoor communications. Refreshing and modernising the look, a grid system was designed so the communications can be easily adapted to all kinds of mediums.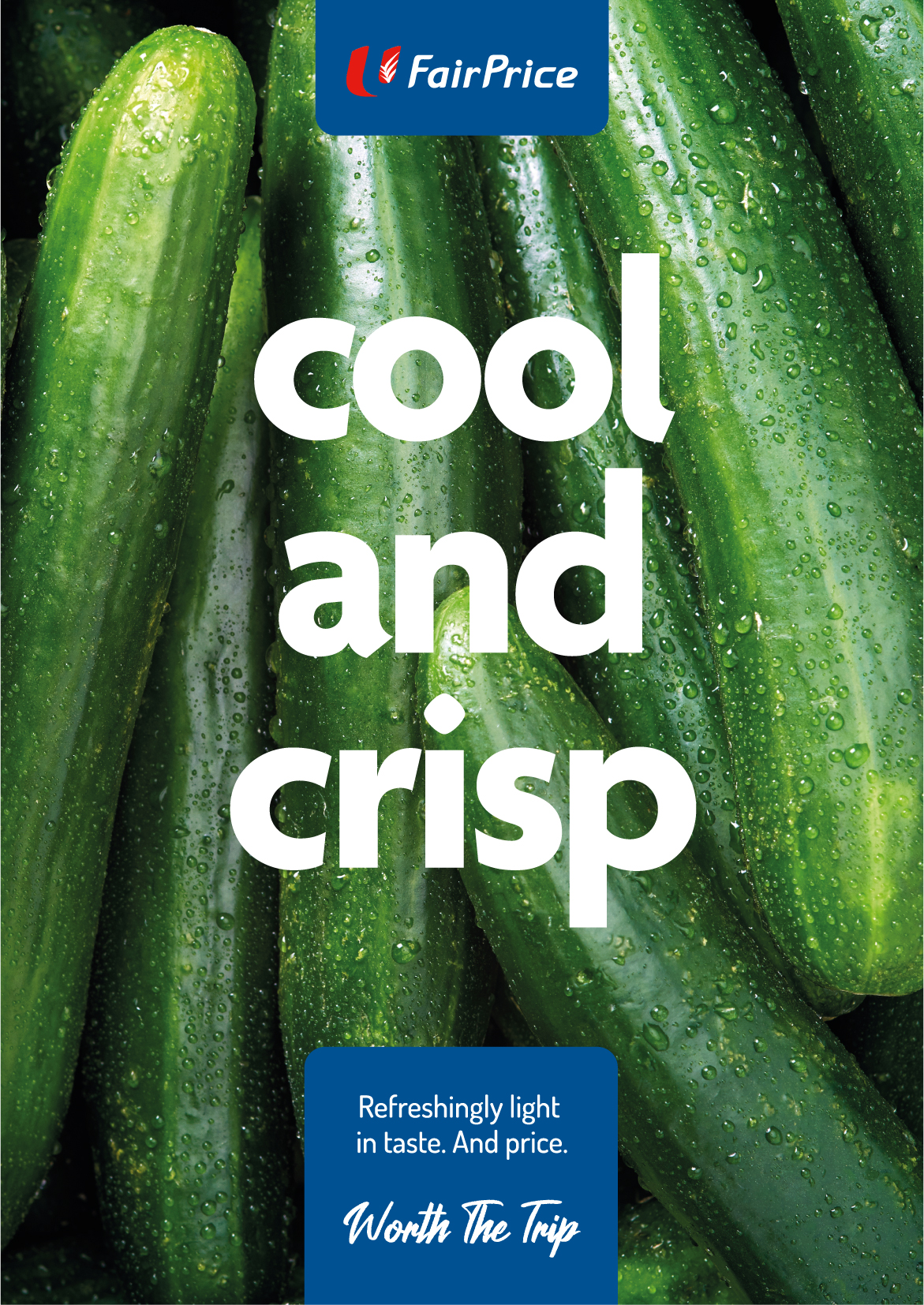 2019
Writer Stephanie Gwee
CD Janson Choo, Khairul Mondzi

Director Bertrand Lee
Production Atypicalfilms
Music & Sound Design Songzu